STORY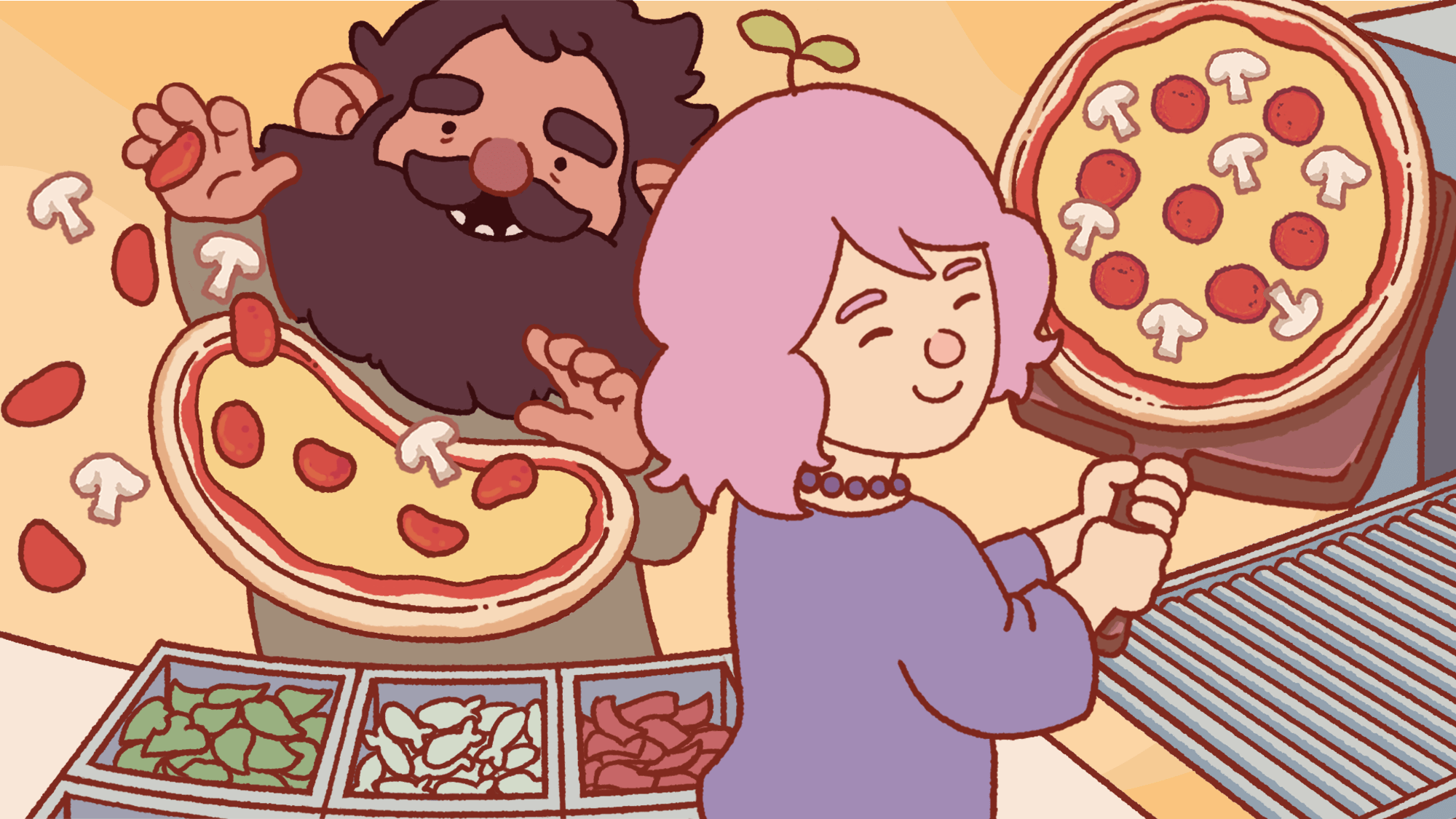 Good Pizza, Great Pizza is a wholesome , story-driven cooking simulator game where you can discover what it's like to run a pizzeria! Decipher complicated orders and upgrade your equipment to help your shop survive against rival Ovenists. Keep up with the latest pizza news by watching Pizza News Network (PNN) broadcasts, befriend unique characters, and customize the perfect pizza atmosphere in your shop with fun decorations. You can even grow and harvest ingredients in your very own garden!
📙Chapter 1: Beat your grouchy next door rival and keep your new pizza restaurant open on the block! Only one pizzeria can claim the top spot!
📗Chapter 2: Legend of your pizza cooking skills attract the most mysterious pizza cult to your restaurant! Can you pass their tests and break the final spell?
📘Chapter 3: Challenge the world's most renowned pizza contestants! Last year's winner seems to make scientifically perfect pizzas… Can you take this year's crown?
📕Chapter 4: Angelica Béchamel seems determined to take over the pizza industry with her robot chefs. Join hands with the WPA and your old mates to save the traditional mom and pop pizza restaurants!
📖Chapter 5 To release September 2023! ZARENA is coming with new rivals and new cooking game features!